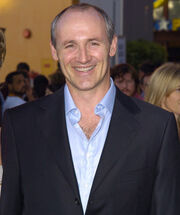 Colm Feore
is an American Actor who protrays the character
Ray Mercer
on the series
The Listener
.
He has appeared in a variety of tv and movies over the years. He has appeared on shows like The Borgias, 24, and Flashpoint. He has also appeared in movies like Thor, The Trotsky, and The Chorincles of Riddick.
External Link
Edit
Ad blocker interference detected!
Wikia is a free-to-use site that makes money from advertising. We have a modified experience for viewers using ad blockers

Wikia is not accessible if you've made further modifications. Remove the custom ad blocker rule(s) and the page will load as expected.